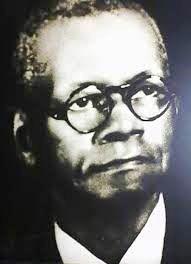 Dana Albert Dorsey, (1872-1940) was born a sharecropper's son. He was born in Quitman Georgia, Fulton County and later moved to Miami around 1896. He worked for Henry M. Flagler's Florida First East Coast Railroad Company as a Carpenter. During that time he recognized the need to provide housing for black workers. He purchased one parcel of land at a time, he designed and constructed one rental house per parcel, and later he purchased more land. It has been said that the first parcel of land he purchased was in Colored Town and it cost him $25.00
In 1913 he built a house for his new bride, Rebecca Livingston. Located at 250 Northwest 9th street, this two-story structure house was an impressive site. It remained their home until his death. Dorsey designed and constructed the house himself. Before their marriage, Mrs. Dorsey was a school teacher and a seamstress. In 1917 he and his wife Rebecca sold land to the city of Miami for a park for Negroes, probably the first official park in colored town. Dorsey Park is located on northwest 17th street and First Avenue.
Dorsey was a businessman, an attended church goer and a patron of fraternal organizations. He also became the registrar for "colored" men in Dade County, after the US went to war on Friday, April 6, 1917. Records at the County Recorder's office reveal that D.A. Dorsey purchased Fisher Island in 1918 from Herman B. Walker. The property totaled approximately 21 acres, which was the entire Island at that time. He purchased Fisher Island to provide a beach for black people. The Island remained his property for only a year and a half. He sold the property to Alton Beach Company in 1919.
Dorsey's daughter, Dana Albert Susie Chapman, inherited the house after Dorsey and his wife Rebecca died in 1940. Chapman agreed to allow the house to be renovated by Black Archives official. This black pioneer used his wealth and influence as a businessman and property owner to make significant contributions to the community. He donated to Dade County Public Schools the property at NW 71st Street and 17th Avenue on which Dorsey High School was later built.